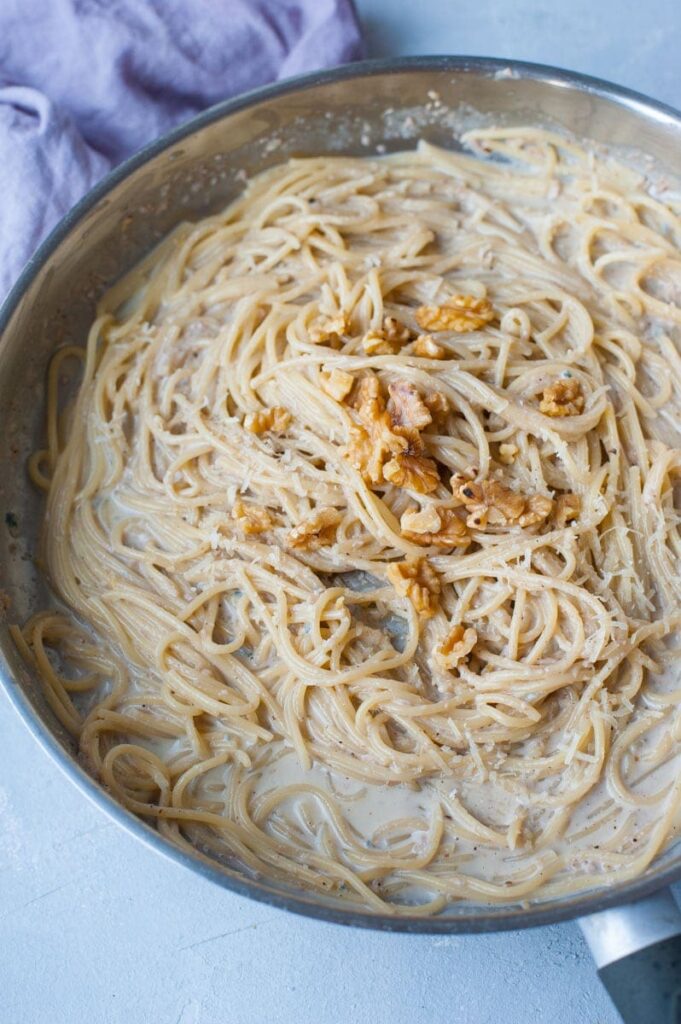 Ingredients:
-1 pound spaghetti
-1/2 cup gorgonzola cheese
-1/4 cup chopped walnuts
-1 tablespoon olive oil
-1/4 teaspoon sea salt
Instructions:
1. Cook the spaghetti according to package instructions.
2. In a small bowl, mix together the gorgonzola, walnuts, olive oil and salt.
3. Drain the spaghetti and add it to the bowl with the cheese mixture. Toss to combine. Serve warm.